Proudly Serving Erie PA & the Surrounding Areas
At the office of Rosanne Palermo, DMD, we take the oral health of our patients very seriously. We care for our patients as if they were members of our own family and offer a range of affordable dental services to help them maintain healthy smiles for years to come.
Dentistry You Can Trust for the Whole Family
We work hard to provide a warm and welcoming environment for every patient. Dr. Palermo takes the time to discuss one-on-one with you about your dental options, and what would be best for your overall oral health. Your complete satisfaction with our work is our guarantee.
Our experienced and dedicated staff will use their knowledge to make your dental treatment as easy and painless as possible. Each member of our staff will go above and beyond to make sure you are happy with your dental experience.
Dr.

Doctor

Rosanne Palermo, DMD, MAGD
Dentist Erie PA - Dr. Rosanne Palermo

"QUALITY CARE WITHOUT THE SCARE" that is Dr. Palermo's motto. Her personal dental fear drove her to conquer her own apprehension and help others conquer theirs. All her patients are assured of a pleasant and painless as possible experience from the moment of their first appointment. Staying abreast of the latest advances in dentistry is a priority for her. The doctor was born in Erie, one of 7 siblings. She attended Edinboro University for her undergraduate and University of Kentucky for her dental degree in 1990. Go Wildcats! She is married to Dr. Kirk Steehler. Among the other loves of her life is Barolo the office mascot and comfort dog and her horses. She has a passion for everything she does and a kinder, gentler dentist would be hard to find.

Dr. Palermo is an active member of the following associations:

DAAPM- Board Certified in Pain Management
MAGD- Master of Academy of General Dentistry

Michelle

- Dental Hygienist

Michelle is new to our practice. After her tour of duty in the Navy, Michelle went on to get her degree in dental hygiene. Always cheerful, her specialty is helping dental anxiety patients and children. She enjoys spending time with her young daughter who keeps her busy.

Michelle

- Dental Hygienist

Tricia has worked for Dr. Palermo for 12 years. She graduated for West Liberty State College. Tricia is always happy and full of information for her patients. She enjoys spending time with her family and family activities. She likes to dance, Zumba, reading and skiing in the winter months.

Pam has worked for Dr. Palermo for 25 years. She is the heart of the office. Her smiling face is the first thing you see upon entering the office and the last smile you get upon leaving. Her bubbly personality is a great asset for the office. Pam enjoys traveling and spending time with her daughters. In her spare time, she likes to read, do puzzles and sew.

Lisa

- Dental Administrator

Lisa has been with Dr. Palermo for 17 years as her dental assistant and in the office. She has a full range of knowledge of the dental practice. If you have a question Lisa can usually answer it. She enjoys her summer in Erie. You can find her with her friends at the peninsula, either at the beach or kayaking. She also loves to go camping and spending time with her cats.

Patty

- Assistant Administrator

Patty has worked for Dr. Palermo for 1 year. She wears many hats in the dental office and is a great benefit to both the dental practice and the office. Patty enjoys spending time with her grandchildren and her husband Thom. Her favorite thing is family dinner night. Never a dull moment with the family.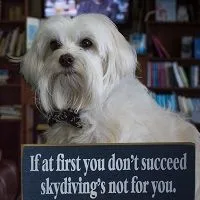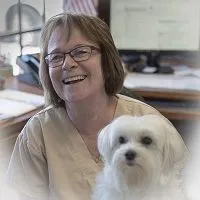 When it comes to choosing the right dentist office for your family, trust the professionals at the office of Rosanne Palermo, DMD. Call us today at 814-833-3001 to schedule your next appointment.