Our Erie, PA Dental Office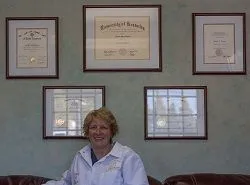 This page provides you with practical information about our practice. It includes descriptions of our office location, including a map and directions, hours, appointment scheduling, insurance acceptance and billing policies.
Erie, PA Family Dentist
Dr. Rosanne M. Palermo
3437 West Lake Rd
Erie
,
PA
16505
(814) 833-3001
(615) 867-7974
fax

Call For Pricing Options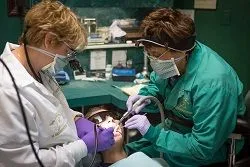 Office Hours
Monday:
09:00 AM - 05:00 PM
Tuesday:
09:00 AM - 05:00 PM
Wednesday:
09:00 AM - 05:00 PM
Thursday:
09:00 AM - 05:00 PM
Friday:
09:00 AM - 01:00 PM
Saturday:
Closed
Sunday:
Closed
Appointments
Our office is currently accepting new patients. Please call our office at 814-833-3001 to schedule an appointment. Once you make an appointment at our office, that time will be reserved for you. If, for some reason, you are unable to keep your scheduled appointment time, please call us with 48 hour notice to reschedule.
What to Bring to your First Appointment
To provide you with prompt dental treatment, please be sure to bring the following items when you visit our practice for your initial visit:
Insurance Information/Card
Photo Identification
Any medical records pertaining to your visit
Names and dosages of any current prescriptions
Please arrive 15 minutes ahead of your scheduled appointment time to fill out necessary paperwork.
Insurance
We process most dental insurance plans. Please familiarize yourself with your insurance plan; paying close attention to your benefit maximums, deductibles, and covered percentages. Our staff will prepare all the necessary forms for your dental benefits. However, we remind you that your specific policy is an agreement between you and your insurance company.
Please know that you are responsible for your total obligation should your insurance benefits result in less coverage than anticipated. We do not render our services on the basis that insurance companies will pay all of our fees. We base our treatment on what is best for you. Your benefits are contracted between your employer and your insurance company.
Payment
Payment is expected at the time services are rendered, unless other arrangements have been made. This includes any co-payments or deductibles (amount not covered by your insurance).
For your convenience, our office accepts cash, check, Visa, MasterCard, American Express & Discover.
If you are a new patient, and would like to speak to us directly, please call us at 814-833-3001, and one of our friendly staff members will be happy to assist you.